Problems Accessing Spok Knowledge
Last updated
Frequently asked questions about access and sign in issues.
Why are some links grayed out?
Some items appear grayed out because users must sign in to see that content. See Signing in to Spok Knowledge.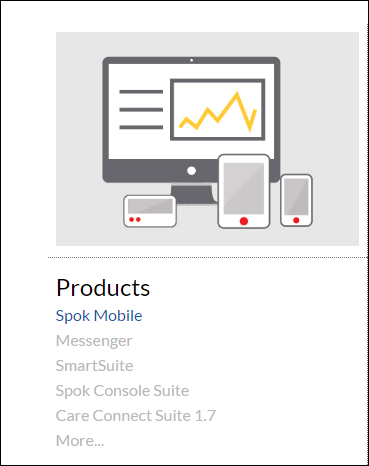 Why can't I sign in? What should I do?
Many factors can cause this issue. Some examples include:
Incorrect password
Login credentials were not created correctly (including misspellings of username or password)
Username is not assigned to the correct permission group
If you need help with your Spok Knowledge access, reach out through the appropriate channel:
Spok Customer Community Member: Email Support at Technical.Support@spok.com or call (800) 420-9705.
Spok Employee: Open a Salesforce ticket.
Spok Partners and Contractors: Contact your Manager at Spok to follow up.